Introduction to Polyhouse Cultivation and Polyhouse Subsidy
Everyone knows what is polyhouse, In a simple way, it is just doing farming in a polythene paper-covered area where a farmer can easily do the farming and control the required climate inside it for specific types of crops, where you can grow like veggies, fruits, flowers, ornamental plants, a nursery in this covered area where you have the control of irrigation, sunlight, amount of humidity.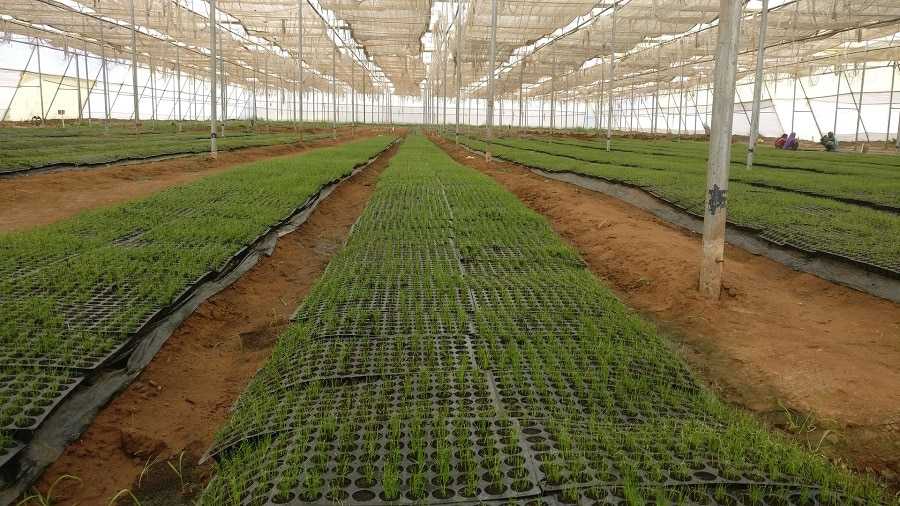 #beforeimage2
Difference between Greenhouse and Polyhouse.
Greenhouse and Polyhouse are protected constructions for cultivation of particular plants. The greenhouse is made of with similar kind of glass, once the plants are growing it's termed as a greenhouse. Polyhouse is made from polyethylene material. In reality, both considered as same, but most of the people know this as Greenhouse.
Here you will understand and solved your below all queries..
What is polyhouse cultivation?
Why most people are showing interest in polyhouse cultivation?
Polyhouse farming subsidies?
Polyhouse farming cost?
Polyhouse farming project report?
Variety of crops in polyhouse farming?
Polyhouse vs greenhouse?
Is Polyhouse farming profitable?
What kind of Variety of crops in polyhouse
Fruits – strawberries, figs, grapes, peaches Watermelons,Raspberries etc.
Veggies Like –carrots, mint, tomato, broccoli, leafy vegetable and vine, capsicum, cucumber, melons, Brinjal, Lady Finger, Green beans, Cabbage.
Floriculture – all ornamental Flowers like Rose, Gerbera, Jasmine, Carnation, Lilies,
Herbs – Ginger,Turmeric.
You Can read this too
In past we are doing traditional way cultivation that is in open fields which is always insecure due to unexpected weather conditions and insect pest attack and diseases etc. To satisfy the growing population of food along with other needs, it's compulsory to grow plants during the year without relying on external weather conditions.
You can avail authorities' strategies for polyhouse subsidy in many states of India. As one may expect up to 80% of polyhouse subsidy, and the rest of 20% amount you will have to pay it from your pocket. Some rural banks can offer polyhouse Subsidy and loans. Polyhouse horticulture is picking up each year in India as a result of polyhouse subsidy and high profit during the year.
#beforeimage4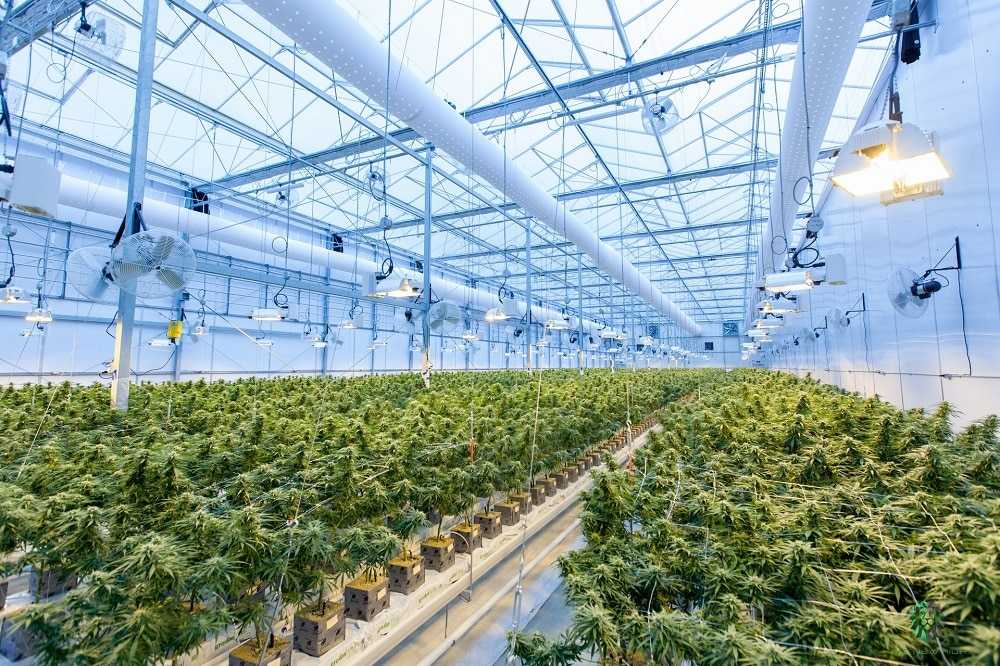 Aside from this, growing veggies, and flowers or doing floriculture is very simple when compared to open field any cultivation.
Now a days the hundreds of years cultivation of plants is changing with different farming methods and the polyhouse is among the most modern farming technique which actually a controlled environment. Growing plants under the controlled environment like humidity, temperature, and fertilizers with the assistance of automated systems are known as polyhouse cultivation. Here is the article we will try to understand few of conditional factors of the poly house and the future of the poly house in India or any of the country.
Each of the farmers are going towards the cultivation of farming in the polyhouse because of more income(profit) and every farmer can cultivate plants during the year without relying on environmental factors as well as farmers most of the issues like crop pests and diseases in polyhouse growing. Because control is in our hand.
There are various advantages to growing plants in polyhouse.
We can go few of the main advantages here step by steps
Best thing is you will get yearly crop yield is high.
Your Plants are grown in a controlled environment where you have that control in case goes wrong
External climate does not have any impact on plants development.
Crops can be grown during the entire year without relying on the season.
Insect pests and diseases are far less in polyhouse cultivation.
As compared to open field cultivation quality of produce is high in polyhouse
Polyhouse could be preserved with good sanitation.
Cropping period is significantly less, hence farmer can expects increased production capacity.
Fertilizer application is very simple and controlled automatically with the support of trickle (Drip) irrigation or sprinkler irrigation.
Make Sure Poly house has a good drainage and aeration system for better plant growth or their development.
Harvest, grading of products, and hauling is simple to manage with polyhouse cultivation.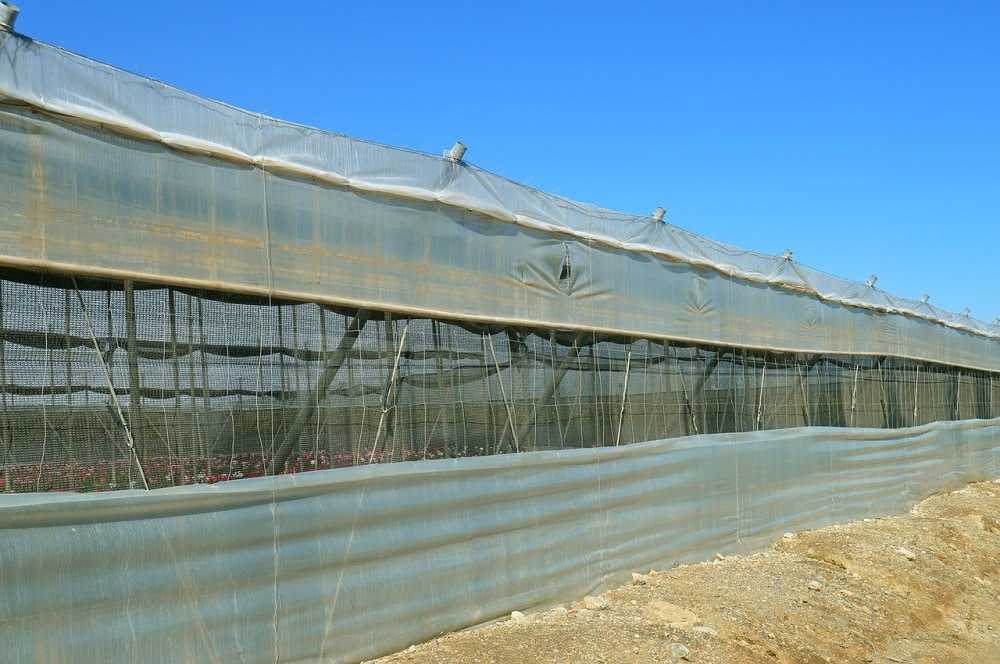 Types of Polyhouse Cultivation Systems
Based on the environmental control factors. We have categorized or constructed this in 2 different ways
Natural Way Polyhouse.
Environmental Control Polyhouse.
Natural Way Polyhouse:
This sort of poly house will have natural ventilation and Fogger system to stop pests and diseases attack. The aim of naturally ventilated polyhouse is to guard the plants from adverse climate conditions. We can't have control the completed environmental system. But cost of polyhouse I little less as compared with environmental Control Polyhouse.
Environmental Control Polyhouse:
Meaning of the poly house itself in the name because we do have completed environment control in our hand also during this kind of polyhouse system, crops are grown round the year by where we have to provide controlled environment system like temperature, fertilizer automation, humidity ,Co2, and rooting medium. In the way farmers can do production in any of the off-season which also good way to earn during the off seasonal fruits or flowers
Choose Your Polyhouse in budget
People are more like to choose if they can get option to select type of Poly house while looking at the budgets. Therefore we can consider the below three type of polyhouse in better way
Using Low technology
Using Medium- technology
Using Hi-technology
Let's see what you will get if you are doing in this way
Features and Specifications – if you want to construct polyhouse
Low technology Polyhouse System: With Low Cost
In this polyhouse system built with low-cost material and maintaining this technique is extremely easy. Basically construction of this low tech poly house is developed with local material like bamboo, wood and tree branches (like coconuts branches) to protect it from very harmful Ultra Violet (UV) ray that why we can used this as covering material. Bu again this low tech polyhouse only is suitable for winter climatic conditions. If you are looking for to control humidity and Temperature for that you will have to used green shade net which cost extra money*
Cost for this type of polyhouse
Mostly polyhouse construction company charge based on area like Square meter or square feet
Minimum Rs. 450 ($ 7) to Rs.600 ($ 9) per Square meter – it means for entire 1 acre (4046 Sq.Mtr) land it required roughly around RS. 18, 00,000 ($ 24.5K) to Rs.24, 00,000 ($ 33K)
In this cost you will get local market polythene paper and without other system like cooling system and ventilator fans – which completed depend on natural condition inside it.
Medium technology Polyhouse System: With Medium Cost
In this polyhouse system built with very specialized materials like G. I (galvanized iron) pipes to stop or control any damage from the wind flow, the whole polyhouse structure is fixed from top to bottom during this system, humidity and temperature are controlled by arranging cooling system, fog controllers , exhaust fans.
Cost for this type of polyhouse
Minimum Rs. 1000 ($ 14) to Rs.1300 ($ 18) per Square meter – it means for entire 1 acre (4046 Sq.Mtr) land it required roughly around RS. 40, 00,000 ($ 55 K) to Rs.53, 00,000 ($ 73K)
In this cost you will get specialized material like G.I Iron pipe and medium quality polythene paper and with other system like cooling system and ventilator fans but it has be operate manually.
High tech polyhouse: With Medium Cost
In this polyhouse system built with very specialized materials with high tech with Complete Automation to control over the humidity ,temperature and giving fertilizer with automatically and complete irrigation system which will reduced or saved time and money
Cost for this type of polyhouse
Minimum Rs. 2100 ($ 29) to Rs.3800 ($ 53) per Square meter – it means for entire 1 acre (4046 Sq.Mtr) land it required roughly around RS. 85, 00,000 ($ 117 K) to Rs.1,53, 00,000 ($ 210K)
In this cost you will get specialized material like G.I Iron pipe and high quality polythene paper and with other all system like cooling system and ventilator fans, fog system,water drip irrigation, fertilizer system and other required amenities which is completely Run with automatically
Investment and Expenses
As we saw above Type of polyhouse which can build as per our budget but even after we have divided in to two part to which will help you to find out your total investment which is fixed and exact running income per year by excluding recurring expenses like fertilizer and labor charges etc.
Fixed investment –
which including lots of other thing like Land , Construction of polyhouse, small supervisor room, packing room, cold storage( option if your final product required cool climate), planting all materials, Drip irrigation normal and sprinkler or fog system type
Recurring Expenses –
which include Fertilizers, to control pest and disease required chemicals, Electricity, and other transportation & marketing charges, packaging materials, (air freight- if you are exporting) labor charges, Maintenance and Insurance – is optional if you don't want to take risk or to avoid disaster losses.
A – Fixed Cost investment for polyhouse
In INR
In Dollar $
Land development
100000
$1,351
small supervisor room
110000
$1,486
Polyhouse construction(

polyhouse cost)

900000
$12,162
All Planting materials(including plants)
500000
$6,757
Cold storage
360000
$4,865
Packaging room
200000
$2,703
Drip Irrigation ,sprinkler, fog system
320000
$4,324
Refrigerated Van for transportation
200000
$2,703
TOTAL Fixed Investment Cost
2690000
$36,351
B – Recurring Cost (expenses)
In INR
In Dollar $
Fertilizers
180000
$2,432
Preservatives
110000
$1,486
Packing material
180000
$2,432
Air freight
120000
$1,622
Labor charges
300000
$4,054
Transportation & Marketing
80000
$1,081
Electricity/yearly
250000
$3,378
Insurance
800000
$10,811
Misc Extra expenses
200000
$2,703
Maintenance Cost
250000
$3,784
TOTAL Recurring Cost
2470000
$33,378
Total Fixed (A)+ Total Recurring Cost (B)

polyhouse cost



5160000
$69,730
I have consider average investment for average requirement, apart from this other investment and expenses like telephone bill, generator set in case power failure for long time, Security appliance ,Fixed labor salary,etc also there you can consider according to that and calculate
Polyhouse Cost, Polyhouse Profit, and Polyhouse Subsidy
Type of polyhouse system which you have selected with construction area cost will change according to that. Let's have discussed in details of the cost of polyhouse to the construction
Keep in mind this cost is just rough estimation which might slightly change based on region or state or county because price of material which is required to build poly house also getting changed.
Also your profit will get more boost if your Polyhouse is located nearby any cities or a good market where you can reduced the transportation cost, also it depend on your climatic conditions is good with very fertile soil and irrigation system.
Polyhouse Cultivation Profit ,Polyhouse project report for 1 acre rose cultivation (Estimation)
| | |
| --- | --- |
| Type (below value is average) | In Detail Price/Quantity |
| Rose Plants for 1 acre | 24000 Plants |
| Rose Flower Yield per plan is 28 flowers | 28 flowers per plant |
| lets assume 70% flowers are Exportable=20 flowers | 20 flowers |
| 30% local Market = 8 flowers | 8 flowers |
| Rose flower Cost In International level average = Rs.10 | Rs. 10 |
| and local Market is Rs.3 | Rs. 3 |
| Total Exportable Rose flowers Per 1 acre (20 flower *24000 plants = 4,80,000 Flowers) | 4,80,000 Flowers |
| Total Local Market Rose flowers Per 1 acre (8 flower *24000 plants = 1,92,000 Flowers) | 1,92,000 Flowers |
| Rate for export (Rs.10 * 4,80,000 flowers = Rs.48,00,000) | 4800000 |
| Rate for Local (Rs.3 * 1,92,000 flowers = Rs.5,76,000) | 576000 |
| | |
| Total Gross Profit | 5376000 |
| | |
| 1st Year Profit (Gross Profit – Total cost= Net profit) (53,76,000 – 51,60,000 = 2,16,000) | 2,16,000 |
| | |
| 2nd Year Profit Continuous profit (Gross Profit – only Recurring cost= Net profit) (53,76,000 – 24,70,000 = 2,16,000) | Rs.29,06,000 and 39k $ |
Above calculation is based on Rose production in poly house if you want roughly idea about other Crops production here you can refer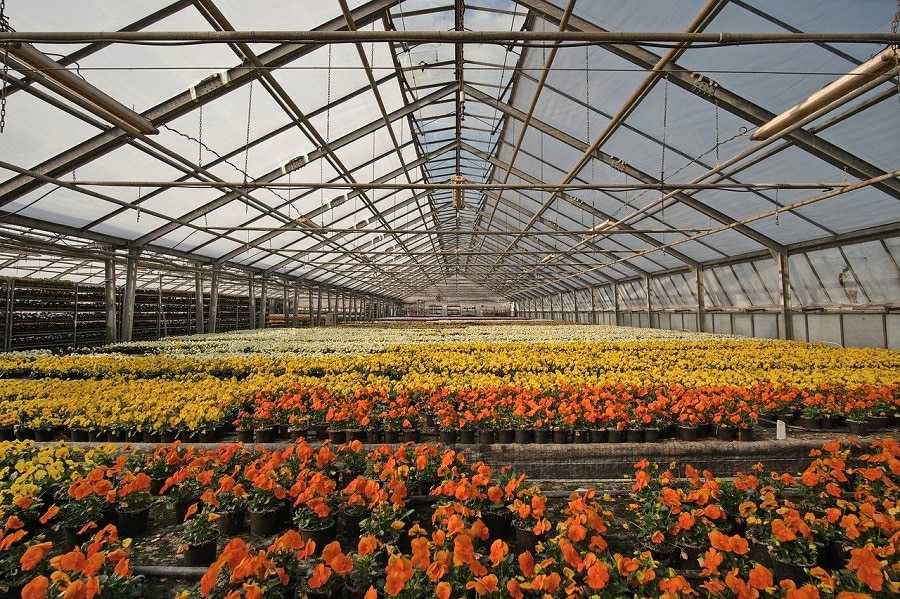 Per acre Income/profit for different type of crops in Polyhouse
Kindly Note: The below mentioned profit in amounts depending on demand and supply chain in national and international market and also flower quality
Type of Crops
Type of flower

1 Acre Profit ( 4046 Sq Mtrs)

Profit in INR

Profit in Dollar $

Floriculture crops
Rose flowers
29 to 34 lakhs
39k to 47k $
Dutch Rose
33 to 34 lakhs
45k to 47k $
Lilly flowers
14 to 16 lakhs
19k to 22k $
Gerbera flowers
40 to 43 lakhs
55k to 59k $
Spice crops
Turmeric
14 to 16 lakhs
19k to 22k $
Ginger
14 to 16 lakhs
19k to 22k $
Veggies
Tomato
11 to 14 lakhs
15k to 19k $
Colored Capsicum
12 to 14 lakhs
16k to 19k $
Cucumber
8 to 9 lakhs
11k to 12k $
Polyhouse Subsidy
In India For poly house Subsidy or polyhouse cost May different according to their state plan. Because subsidy percentages get changes in different state .Normally you can get between 30 to 80% of the subsidy. Also Check from our respective NABARD branch whoever providing Subsidy as now a days government is taking more initiatives in organic way cultivation so make sure of it before applying for subsidy whether it has any term and condition for subsidy? According to that you will have to do cultivation in your poly house farming to eligible for subsidy
Now might think how much I can get subsidy from government if I am doing any of the polyhouse cultivation so let's take an example of one of our rose cultivation.
Example if Government gives 70% Subsidy then Total Cost = 5160000*70% = 3612000 will given to you as subsidy where rest of the remaining amount 1548000 has to be pay from your pockets.
And one Bonus Point is now if you think about your 1st Year Income which you have got RS.216000 that will indirectly increased if you got subsidy @70% from Gov. then total profit will be like Rs.216000+ Subsidy recovery amt 3612000 = Rs. 3828000 : )
For inquiry you can contact to nearest NABARD branch or National Horticulture department about the exact percentage for Polyhouse subsidy for different states in India. Because all the state having different government subsidy for Poly house like
Polyhouse subsidy in Karnataka, polyhouse subsidy in Tamilnadu, polyhouse subsidy in Telangana, polyhouse subsidy in Maharashtra, polyhouse subsidy in Andhra Pradesh, polyhouse subsidy in Kerala, polyhouse subsidy in Bihar, polyhouse subsidy in Madhya Pradesh, polyhouse subsidy in Uttar Pradesh,
poly house subsidy in West Bengal, polyhouse subsidy in Gujarat, polyhouse subsidy in Rajasthan, polyhouse subsidy in Punjab, polyhouse subsidy in Haryana, polyhouse subsidy in Uttarakhand, polyhouse subsidy in Chhattisgarh,
Polyhouse subsidy in Odisha, Polyhouse subsidy in Assam, Polyhouse subsidy in Himachal Pradesh, Polyhouse subsidy in Nagaland, Polyhouse subsidy in Meghalaya, Polyhouse subsidy in Tripura,.
Read More About – 5 Delicious Types of growing broccoli In Your Garden