Top 13 Different Types of Ferns with Pictures
Ferns are one among the oldest sorts of plants alive , ferns history is more than 300 million years. they're one among the popular sorts of plants used for shaded areas, as they prosper in low light conditions, bringing much-needed as much as greenery and corners of both gardens and inside houses .
Ferns don't produce flowers , this types of ferns plants looks unusual and attractive plants but they cannot be propagated from seed or stem cuttings, instead re-produce it from spores on their foliage. its really moderate to take care of those plants and many people struggle to keep ferns prospering, but people not getting success as not understanding their care requirements.
Once you understand the requirement of the fern how we can take care of different types of ferns ,they are very easy to care ,They would love to grow in moist conditions with high humidity, and these are two favorite areas for ferns,
If you are planning to
plant
Fern then make sure you should know all about their details as they don't like wet
soil
because they like be happy in moist soil therefore always ensure your ferns are growing in well-drain soil to avoid excess water to drain away from the plants roots. Therefore well-draining soil will get best result and help resolve any over-watering issues
Now lets have go though different type of ferns. l will start with my favorite Ferns in sequence☺️ – Please Comment your favorite in comment
You Can read this too
Best Outdoor Ferns
Maidenhair type of Fern
Northern Maidenhair Fern (Adiantum pedatum aleuticum)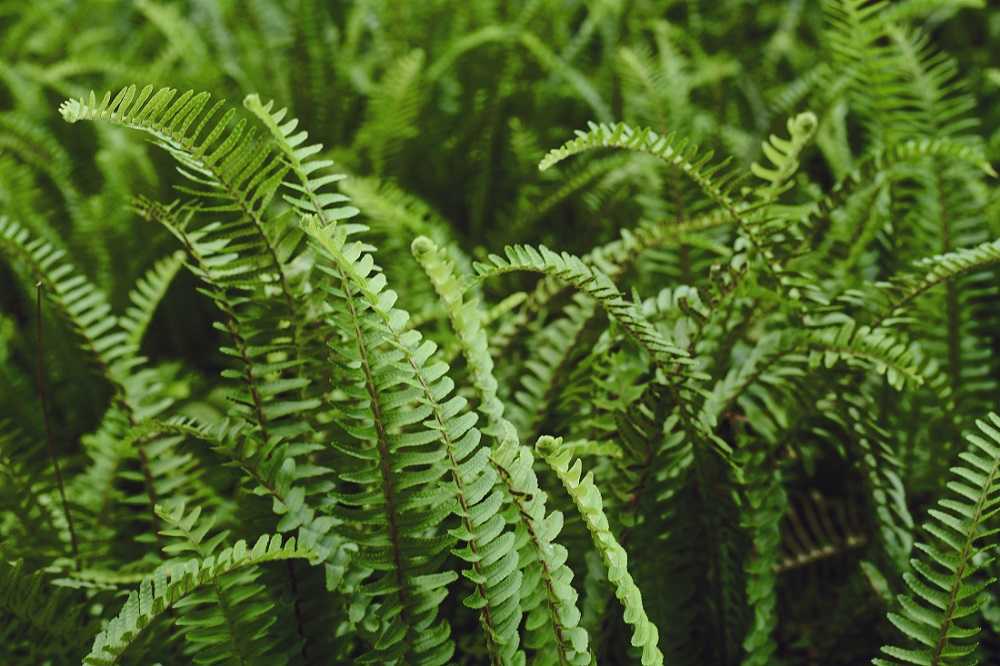 #beforeimage2
This plant looks similar to the American maidenhair ferns but grows to about twice the height, standing at 40 inches tall. their stems are slightly a deep purple-black, looks nicely against the delicate green foliage. different cultivars of this fern variety exist, which include 'Japonicum,' which produces new variety growth that is tinged with light pink
#beforeimage4
Northern maidenhair ferns are hardy through USDA growing zones 3 to 7
Southern Maidenhair Fern (Adiantum capillus-venerus)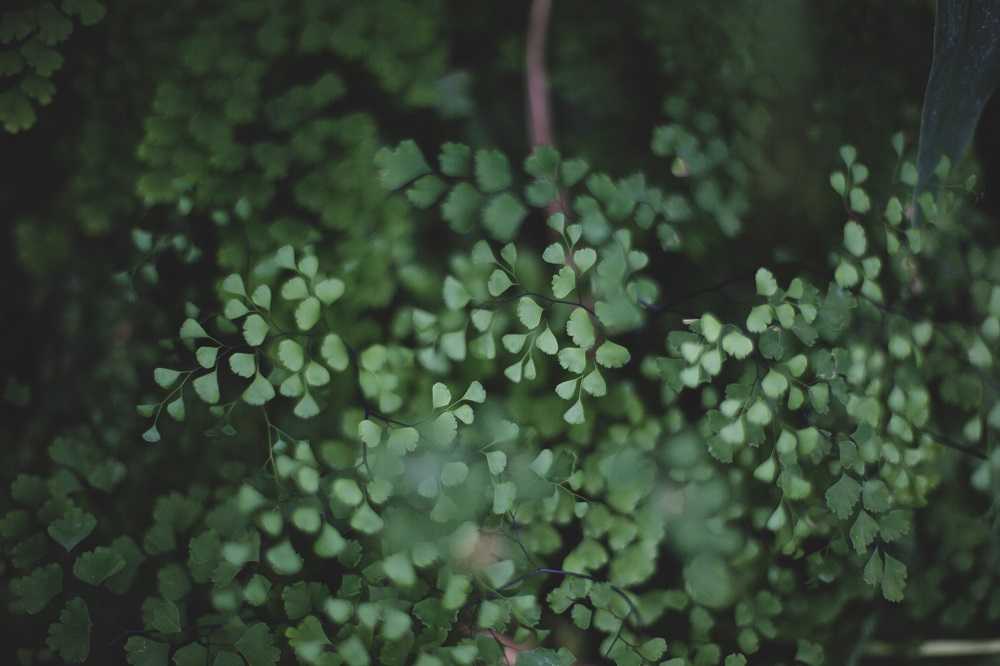 If you could look at the above fern type is delicate-looking plant is more sturdy than it appears, but it prosper in heat and high humidity. It is mostly suitable or compatible only for growing outdoor , as USDA hardiness zones 7 to 9, where the winter temperatures don't drop too much low.
after looking at the plant you feel evergreen where it required climate down to 27 ºF, and though it love to be happy in warm, bu this plants l doesn't like direct sunlight, as their leaves are more sensitive toward direct sunlight else it will be easily scorch. therefore while planting we will have to make sure that the arrangement of shade should be made and ensure soil is rich and keep consistently moisturize without being waterlogged.
Lady Type of Fern
You might already got idea about this fern how its look like after looking at Name "lady ferns" which are elegant and beautiful. There are lots of varieties of fern that fall into the category of lady fern where you can add that in your garden, research says it has more than 150 different species.
Lady ferns species like most ferns, prosper in shade and moist soil. They are native to jungle areas where the soil is rich and marshy, protected from the sun by an overhead ceiling of larger plants and trees. While it is true that these ferns prefer to be kept in moist conditions, they are actually fairly drought-tolerant once mature. Types of ferns include the following.you feel
Japanese Nice Painted Fern (Athyrium niponicum pictum)
This Japanese plant has also very unusual nice look for a fern. Japanese nice painted ferns typically Looks green but their stems colors is burgundy with slightly silver foliage, which is looking shiny brushed with multiple red dashes. This plant is really beautiful, and this will really help to increase you looks in your garden awesome, that why this is in first list of lady ferns
growth of this Ferns up to 1.5 feet wide and 2.5-3 feet high. It is Compatible for growing in USDA hardiness zones 3 through 7 and can only survive periods of drought once fully established. as most of the ferns like full shade, but this plant can able to grow partial sunny condition, but mostly avoid in afternoon sun to prevent smalls leaves from scorching
Lady in Red Fern (Athyrium filix-femina)
This fern has a robust vertical routine, growing upright to heights of up to 25 inches and 2.8 feet in width. their name comes from their bright red main stems, but for leave stems looks greens. USDA growing zones is 4 to 7 and is known as drought-tolerant as compared to other ferns.
This ferns loved to grow in moist soil.
Silver Falls Japanese Painted Fern (Athyrium niponicum 'Silver Falls')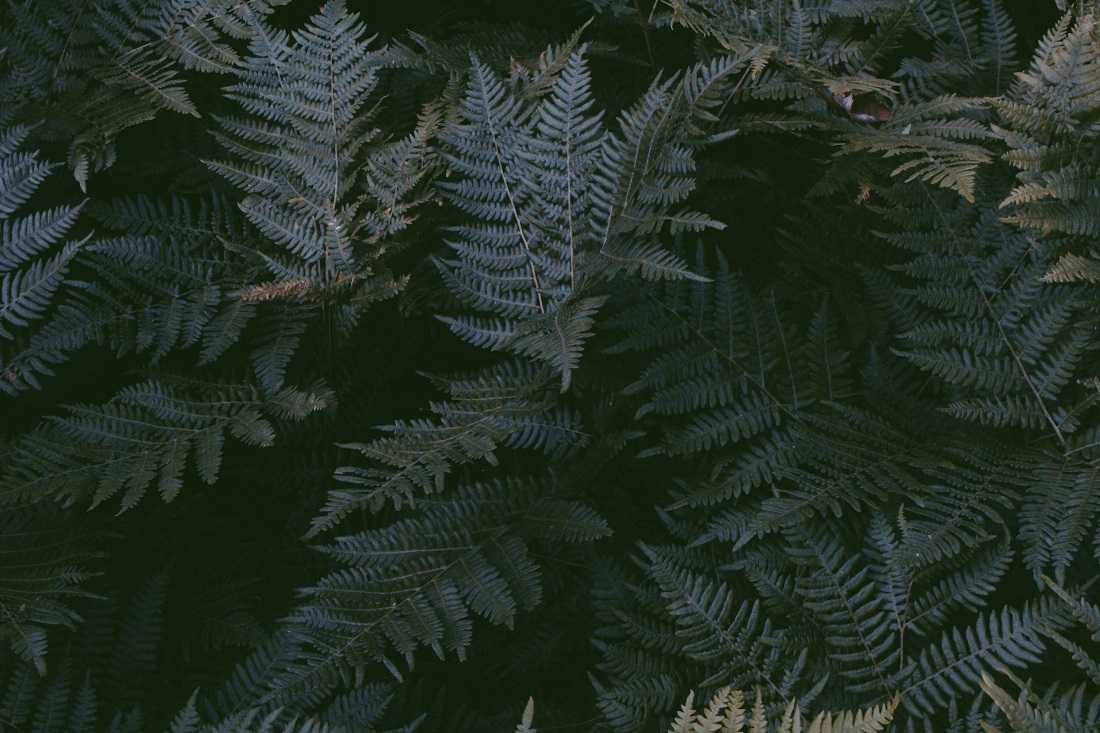 As compared to other ferns, this plant actually has the benefits from a few minutes of sun each day but this need to be Plant it in partial shade position, where you can provide morning sun and then it has be to protected from Direct and hot sunlight of the day.
Therefore you can say like it is more tolerant of direct sunlight than other ferns, but is it advisable that should be kept out of the sun when its most intense in the afternoon.in the morning sun you will be able to see the best showcase its pink stems and purple veins. USDA growing zones is 4 to 7.
Ostrich Fern (Matteuccia struthiopteris)
This unique Fern type where you can see their large fern produces massive foliage that can spread up to 4.8 feet in length, giving the plant a wild flowerpot shape. If you have a large space in a shaded corner to fill, this plant could be for you, but you like to keep things neat and tidy because it has the habit to get a little unruly and that will take over any nearby plants which you are growing.therefore this fern likes more space to spread out to reaching about 3.5 feet in height and 4 feet in width, which looks very big in corner shade.
Like other most of the ferns, its loved to grow in moist, rich soil and best result in a position of shade. ostrich fern can tolerate some sun but only make sure soil is required little moist. else their leaves can turn into scorched leaves. this is suitable for growing in USDA strength zones 4 to 7.
Wood Type of Ferns
If you love to plant the types of ferns but you are no sure about their growing patterns and conditions or you may be take care of it or not then "wood ferns" might be a Best choice for you as they are much more Accommodating than other most types of ferns.
their size also medium-size, which makes you suitable for planting in most of the all small gardens, and they are drought-tolerant once it mature and growth rate of this plant in numerous lighting conditions also good from Complete shade to indirect light.
Here is my two favorite types of wood fern
Leatherleaf Fern (Rumohra adiantiformis)
the name leatherleaf comes from their glossy green leaves, which has the looks like leathery texture. they love to be in moist but should not more wet conditions, and it should be well-draining soil to prosper her leaves. their growth is around 2.5 feet in height, with a 3 feet width and it can be grown any of the full shade or partial shade. mostly it prefers and recommendation is warm conditions as this species native comes from the southern hemisphere, and USDA growing zones 7 to 10.
Autumn Fern (Dryopteris erythrosora)
This fern got their common name with their stunning copper-red leaves that develops into gold & green and eventually turning to rust in fall after he season pass. In warmer climates this plant will be growing evergreen with best result
Their USDA growing zones is 4 to 8 and it has an expected growth size of 2.5 feet high and 2.5 feet wide.
Osmunda Ferns
Cinnamon Fern (Osmunda cinnamomea)
Heights of this species Ferns 4.5 or 5 feet with two different colored leaves. if you could look at the in the center of the plant grow brown upright leaves resembling feather.This plant prosper in wet conditions and will get more benefit from consistently moist soil.
This plants also suited in both full or partial shade,USDA growing zones 3 to 8,
Best Indoor Ferns
Boston Fern Type (Nephrolepis exaltata)
types of ferns indoor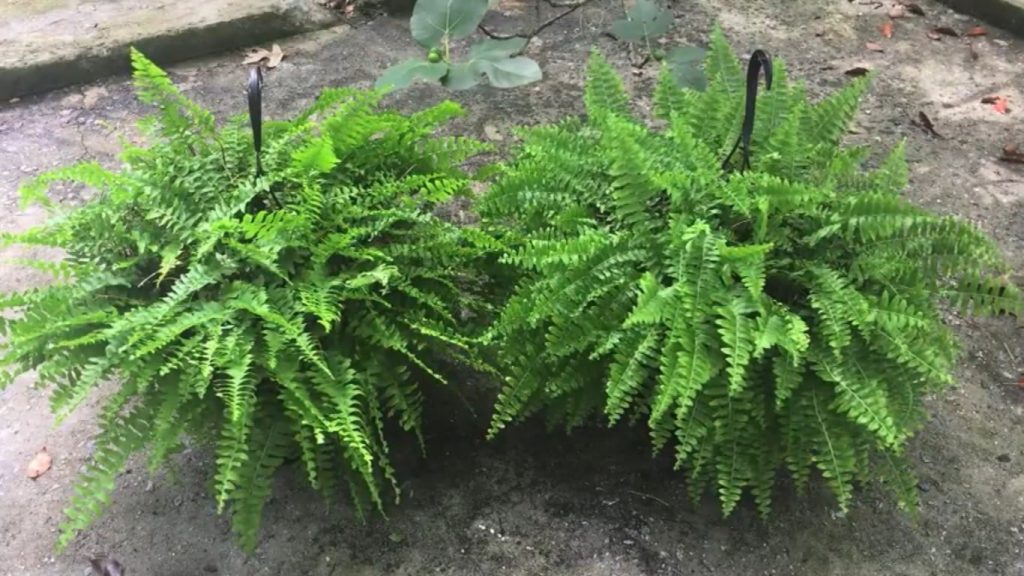 This is Boston fern, Commonly known as sword fern, this is one of the most popular and most of the place able to see this ferns to be kept as a indoor plant. this fern required warm conditions, in USDA zones 8 to 10, This is ideally used to keep indoor plant, because temperatures inside homes is perfect for this plant.
It is very easy to care for this plant if you know what it required to maintain.
Boston ferns need bright but indirect sunlight.
keep them out of direct light by placing them on window
They require high humidity and consistently moist soil to prosper.
The main common reason for die is due to their soil being allowed to dry out.
Kangaroo Paw Fern type (Microsorum diversifolium)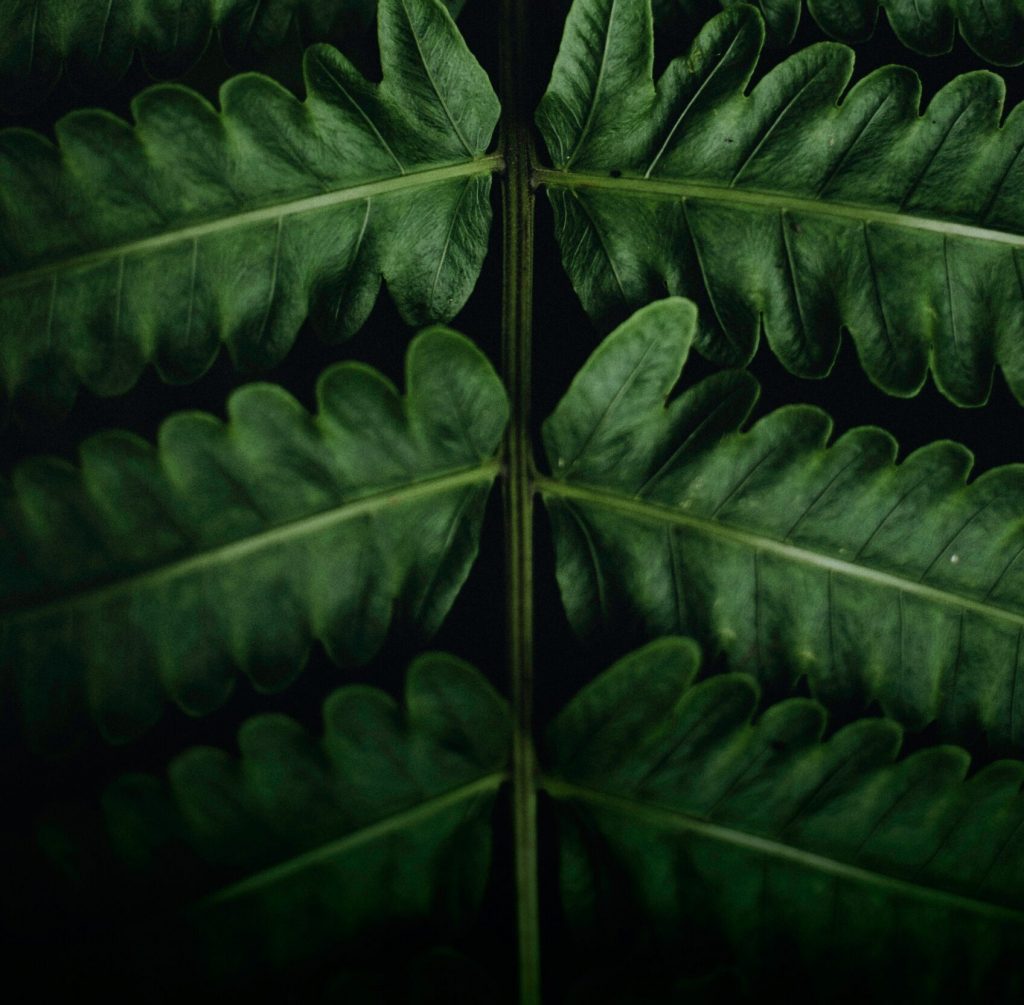 Here also you might know about from where the name came from as this plant is a native of Australia. 'Kangaroo paw' , which resemble like kangaroo's feet.
This plant love to grow in very warm climates, In USDA hardiness zones 8-11, the kangaroo paw fern is an interesting plant; This plants leaves also have a glossy, leathery texture like leathery leaf fern.you can keep this in partially shaded corner of your home.
Crocodile Fern (Microsorium musifolium 'Crocydyllus')
This is also came from Australia,this tropical fern, has bright green with an odd texture that looks like Crocodile skin. again this fern also can survive only in warmer temperatures. recommendation is to kept as a indoor plant near the window.
Since the plants loves humidity, if we are thinking to keep in home then that should be keep in a bathroom where the only placed where it can provide proper humidity.
Water the plant only when the top of the soil get dry, but make sure the pot wouldn't allow Complete dry out. in direct sunlight the plants might died therefore this need to be keep away from window,position should be in indirect light or partial shade.
Staghorn Fern plant –
fern types
These ferns are not grow rooted in soil.they grow on other plants Staghorn ferns are commonly grown mounted on wood This require medium light and high humidity.water the plant occasionally to increase the moisture content of around the plant. this plants reach about 2.5 feet in height and 1.5 feet in width.